Tara Powers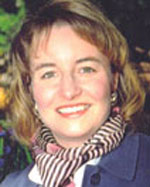 Tara Powers is a college instructor, business consultant, and corporate trainer who has taught hundreds of students, managers, employees, and teams.
Tara's warm, engaging style empowers her leadership and management students at Front Range Community College and the University of Phoenix. She integrates new training methods gathered during her years of experience in corporate America to offer her students the most up-to-date information and relationship-building skills. These skills will serve them, not only as students but also as professionals, and in all areas of their lives after graduation.
Through her consulting and training company, Powers Developmental Resources, Tara offers her services to clients such as the Center for Citizen Initiatives, Janus Capital Group, Caterpillar Corporation, Intrado Corporation and the Fort Collins Housing Authority.
Tara earned her BA in Accounting from Bloomsburg University and her Master's in Management Development from Regis University.
Tara gives trainings at Learning for Living® in Achieve Your Goals, Team Building, Officer Transition Training, Managing Conflict, Time Management, Stress Management, Excellence in Leadership, Assertiveness Training, Create Relationships That Work, Powerful Self Talk, Vision, Values and Purpose, Assertiveness Training and Discovering and Choosing Your Beliefs.

Students who have taken one of Tara's Trainings tell us:
"Very positive. I felt like a lot was accomplished"

"Informative, efficient. It made me feel like I know what I need to do now."

"Great way to communicate and prepare. Good Job!"

Home | Copyright ©2012 Learning for Living®. All Rights Reserved.
Site created by Insight Designs Web Solutions, LLC.
Photographs by Olac Photography.