Wendy Conquest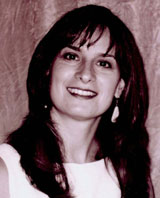 Wendy Conquest is an expert on helping students deal with stress. She brings an open, nonjudgmental understanding of the pressures of college life and offers many valuable ways students may successfully cope with these pressures. Wendy believes in empowering students with positive skills that can protect them against less effective, more destructive coping behaviors, such as the over-use of alcohol and drugs, and provides them with skills that can make a crucial difference for them during college and in their life after graduation.
Wendy's students appreciate her obvious caring, passion, directness, and authenticity. Whether working with stress or with alcohol and drug issues, Wendy works her magic by raising awareness and modeling effective coping, decision-making and goal-setting skills that support students in developing and sticking with healthy habits and happier, more rewarding lifestyles.
A licensed psychotherapist, alcohol/drug counselor and EMDR practitioner, Wendy combines a warm, personable nature with years of community, private and hospital experience working with young people, students, couples and families. She earned her B.A. at the University of Texas and her Master's in Counseling Psychology and Counseling Education at the University of Colorado at Denver, with a specialty in Marriage and Family.
Wendy gives Trainings for Learning for Living® in Stress Management, Responsible Decision-Making Around Alcohol and Body Image for Women in College and Beyond.
Home | Copyright ©2012 Learning for Living®. All Rights Reserved.
Site created by Insight Designs Web Solutions, LLC.
Photographs by Olac Photography.