Greg Styles, MSW, LCSW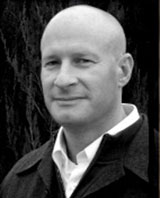 Greg Styles enjoys helping students realize their full potential. His casual, open style makes it easy for students to participate in his Trainings, to talk about their experiences, and to learn the skills they'll need in order to do what they want to do. Greg uses his own experience, which ranges from higher education to social work to the military, to help students navigate around life's inevitable obstacles to reach their goals.
As a certified life coach, college teacher, licensed clinical social worker and former business administrator, Greg can see "the big picture" and support each student in making a personal, step-by-step plan to reach their goals. Greg is supportive and fun, and makes it easy to feel comfortable and to laugh in his Trainings.
Greg is CEO of Styles Development Group, an executive coaching firm for corporate professionals. He has received extensive training from the Coach Training Alliance and the Institute of Life Coach Training and earned his B.S. from Colorado State University and his Master's in Clinical Social Work from Smith College. Greg lives with his wife, Kimberly, and two year-old daughter, Cassie, in Longmont, Colorado.
Greg gives trainings for Learning for Living® in Effective Communication, Managing Conflict, Responsible Decision-Making Around Alcohol and Vision, Values and Purpose.

Students who have taken one of Greg's Trainings tell us:
"With you we can interact more and get answers easily"

"It's a dynamic way to learn what you need instead of sitting down at school just listening to what the teacher has to say."

"This experience was very educational in that it fit many questions I had in my own life."

Home | Copyright ©2012 Learning for Living®. All Rights Reserved.
Site created by Insight Designs Web Solutions, LLC.
Photographs by Olac Photography.