Jo-Marie Lisa, M.A., J.D.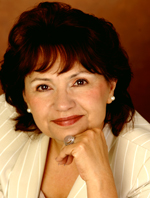 "When you've learned what you need to do, you feel confident and you can deal with almost any problem that comes at you."
Jo-Marie Lisa understands conflict. Coming from a conflict-filled childhood, she has taught conflict resolution, mediation or negotiation skills for organizations as diverse as the University of Denver, Department of Energy, U.S. Forest Service, U.S.D.A. Graduate School, the City and County of Denver and many others. She enjoys sharing her wealth of first-hand experience with her students.
From dealing with the obnoxious roommate to the unreasonable professor to the home-for-the-holidays family scene, students get experience in stopping conflict before it starts. If it does start, Jo-Marie uses real-life scenarios to help students practice the communication and conflict resolution skills that turn their "opponents" into allies and enables everyone to win.
Jo-Marie's high-energy teaching style has earned her an Excellence in Teaching Award from Regis University. She knows that the key to handling conflict successfully is to develop good communication skills. "Conflict is an exercise in problem solving rather than an emotionally charged battle of wills."
Jo-Marie has held top management positions for the National Broadcasting Co., Waste Management Inc., and the U.S. Department of Defense. A California native, she has lived in Colorado for 15 years. She has studied mediation and negotiation with CDR Associates, the American Arbitration Association and Marshall Rosenberg's Non-Violent Communications. She earned her law degree from Western State University and her Master's in political science from Cal State in Los Angeles. She is a movie buff, an avid reader and a keen observer of the political scene.
Jo-Marie gives Trainings at Learning for Living® in Managing Conflict.
Home | Copyright ©2012 Learning for Living®. All Rights Reserved.
Site created by Insight Designs Web Solutions, LLC.
Photographs by Olac Photography.