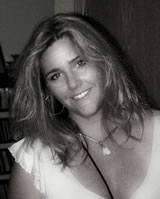 Growing up on a farm in New Jersey, Dory often watched the shadows from the firelight play on the farmhouse walls. Drawing on that experience and many others, Dory learned at an early age to appreciate the beauty of the moment—be it the quintessential expression on a friend's face, sunlight dancing through the trees, a mother looking at her child.

Dory's passion to capture those fleeting moments of beauty lead her to photography. After receiving her Bachelors of Science Degree from the University of Michigan, Dory went on to study photography at the Colorado Institute of Art and received her Associate of Applied Science Degree in Photography in 1997.

In 1997, Dory opened her own portrait studio, Olac Photography, in Boulder. The intriguing name of the studio came from her memory of a painting which belonged to her father and hung over the mantel in her childhood home. The story goes that Dory's father told her that the man in the painting was a ghost named "Olac" who would watch over them, protect them - and notice when she misbehaved. In honor of the painting and in memory of her father, Dory named her new business, Olac.

In addition to running her own portrait studio, Dory has also taught photography at Chinook School and the TARA Performing Arts High School, was a staff photographer for the Boulder Weekly and is currently a staff photographer for the Boulder County Business Report.

Since 1996, Dory's photographs have been exhibited in ten private showings in Boulder.

Dory is the exclusive photographer for Learning for Living® and the daughter of Dorcas McDonald, its Executive Director.